Choosing the right frame for your purpose can save you loads of time, money and energy. Whether you ride your bike for pleasure or for practical reasons it is vital to choose the right frame, as the strength, weight and design of the frame determines the abilities of the bike. It's no good having a bike with a weak frame for loading cargo back and forth, nor does it make sense to have a heavy bike for cross country riding. Find out what frame suits you purpose!
1. Cyclo-Cross
By far the bestseller, the Cyclo-Cross appeals to so many riders for the sole reason of it being one of the most multi-functional frame types. The it-bike for roads, trails, touring, city biking and of course cyclo-cross these types of frames are very versatile.
Check out our Cyclo-Cross frames: Wolverine and Double Cross Disc

2. Mountain
I'm not sure if Marvin Gaye were talking about these frame types when he sang Ain't no Mountain High Enough but he might as well have. Made of steel Mountain frames offer the best combination of value, comfort, and resiliency of all the popular bike materials. Everything you need to get on top!
Check out the colourful collection of SOMA's Mountain frames: B-side, Juice, Valhallen and Sandworm
3. Road
Hit the road Jack! Okay, I'll stop with the lyrics now. Whether you want to keep it extra smooth or be the fastest rider out there SOMA Fabrications offer you a broad variety of Road frames. Frames designed for endurance, speed and comfort perfect for long rides along the tarmac.
Curious? Look: ES, Fog Cutter, Pescadero, Stanyan
4. Loaded Touring/Cargo
Whether you need to carry stuff on a regular basis or want to tour the world on the back of a bike, these SOMA frames are designed to have exceptional strength and carry just about anything you throw at them.
Get the frames: Saga Disc Graphite and Grand Randonneur
5. Track
The geometry is on point, the tubes are carefully specced and the frame offers a fast, precise and exhilarating experience. Don't miss out on riding the lightweight Rush.
Check out the frame Rush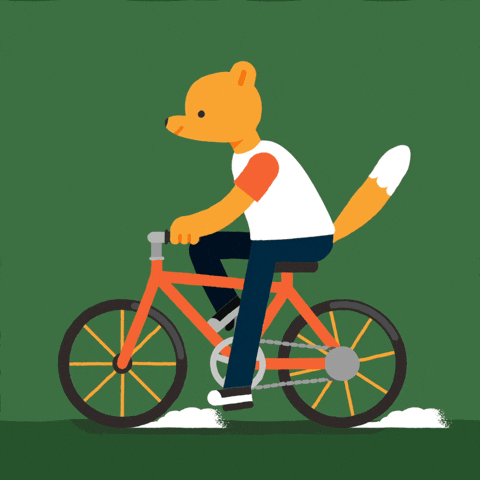 We hope you found this post useful!
If you did – and even if you didn't – we'd love to hear from you.
Find us on Facebook and Instagram to look, like, comment and share.
Like, share, tweet and pin!